We
subscribe
to several apps for your convenience: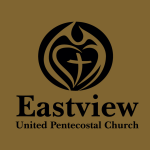 1) Eastview UPC is free app from our website provider. It allows you to connect with our church & website and lets us send push notifications about upcoming events and when new content is available.
Current features: Blog, Messages, Newsletters, Location, Contact Us & Online Giving.
This app is available to anyone, members and non- members.
2) Instant Church Directory is a safe and secure free app for our membership. Eastview members can sync our church directory right to their mobile device. Search, email, call or text members right from your device.
This app is only usable by our members and church attenders, and you must submit an email address in order to acess the directory.
Please download our family-info-form,

fill it out completely, and

turn it in to a greeter or place it in the offering plate.
Please contact the church office at

936-632-3525
936-632-3525

for more information on these apps.