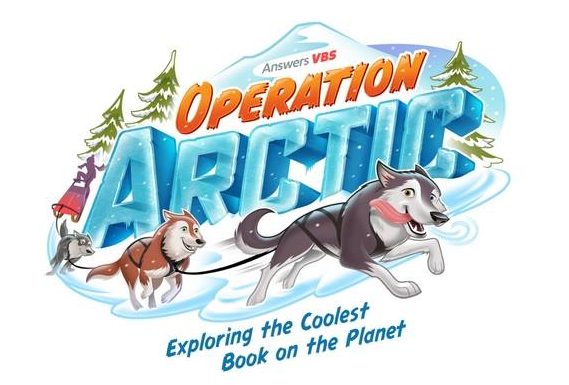 Doors open at 5:30pm and you can register at the door!
Welcome to Operation Arctic!
Every day, our kids are bombarded with the message that the Bible isn't the true Word of God, that it can't be trusted to tell us the truth about the past or, more importantly, about how we can receive the gift of eternal life. With the
Operation Arctic
VBS 2017 theme, your kids will warm up to the Word as they explore the coolest Book on the planet and discover how we can know for sure that the Bible is God's written word to us!
Grab your parka and snow boots! At VBS 2017, we're headed deep into the stunning Arctic Circle that is filled with treasure and thrilling to explore! And be sure to pack your Bible—we'll be learning all about that breathtakingly beautiful Book that is filled with treasure and thrilling to explore! As we venture into the cold tundra, we'll discover that the BIBLE:
Is the Book of Books, unique in every way!
Has had an Incredible Impact upon our world!
Is the Bedrock Base of our lives!
Is a Letter of Love in which God tells us how we can become His children!
Is Exciting to Explore as we learn it, love it, and live it!
Let's plunge on in to this cold world and God's wonderful Word! Operation Arctic promises to be a flurry of fun and excitement! Let's go!
VBS Schedule
VBS will be held on July 27 – July 1 from 6:00pm to 8:30pm each night.
Doors open at 5:30 PM each night.
Please check your child/children in & out in the foyer of the main sanctuary.
Eastview VBS is geared for children ages 4-11.
Monday – Thursday
The students will begin & end each night in the main sanctuary. Each night your child will rotate around our campus and enjoy a variety of stations which include story time, crafts, snacks, games and music.
Friday – Grand Finale Blowout!
Friday night at VBS functions a little bit different! There are no class rotations. Instead, the children will present the music they have learned during the week and we will enjoy the finale of the Operation Arctic Drama. An extra special treat will be "Kidsview Live" from our Children's Church staff and Children's Pastor, Conlen Jones. At the program's conclusion we will enjoy food, fun & games in the Family Life Center. Parents and family are encouraged to join us for the entire evening!
Pre-Regististration is closed, but y

ou can register at the door.

We encourage you to pre-register your child online; it will make the check-in process much quicker.

Doors Opens at 5:30 PM each night.

Eastview VBS is geared for children ages 4-11.