Eastview
is a friendly place, and we are growing!

There are many events and opportunities for worship and fellowship. Our greeting team is available to help direct you around the campus and answer questions. Come check us out! You'll be glad you did.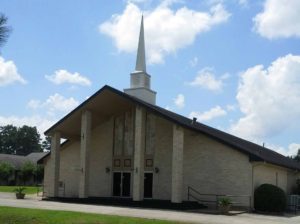 Weekly Schedule
SUNDAY MORNING at 10:00 AM
Sunday School & Kidsview – Children's Center
Family Life Worship Service – Worship Center
Youth classes are dismissed from the Worship Center.
SUNDAY EVENING:
Prayer – Worship Center – 5:30 PM
Power for Living – Worship Center – 6:00 PM
All ages meet in the main sanctuary
TUESDAY:
Men's Prayer 7:00 AM
Ladies' Prayer 10:00 AM
WEDNESDAY at 7:00 PM
Purpose for Life Bible Study – Worship Center
Day Three Youth Ministry – Family Life Center
Hyphen College & Career Ministry – Connect Center
Lifeline Discipleship Class – Connect Center
W.O.W. Kidz Church – Children's Center
Cry rooms are available in the Worship Center for little ones. Nursery and Toddler Classes are provided on Sunday Mornings & Wednesdays for children ages 6 weeks to 3 years old. An usher or hostess will be happy to assist you in locating these areas.