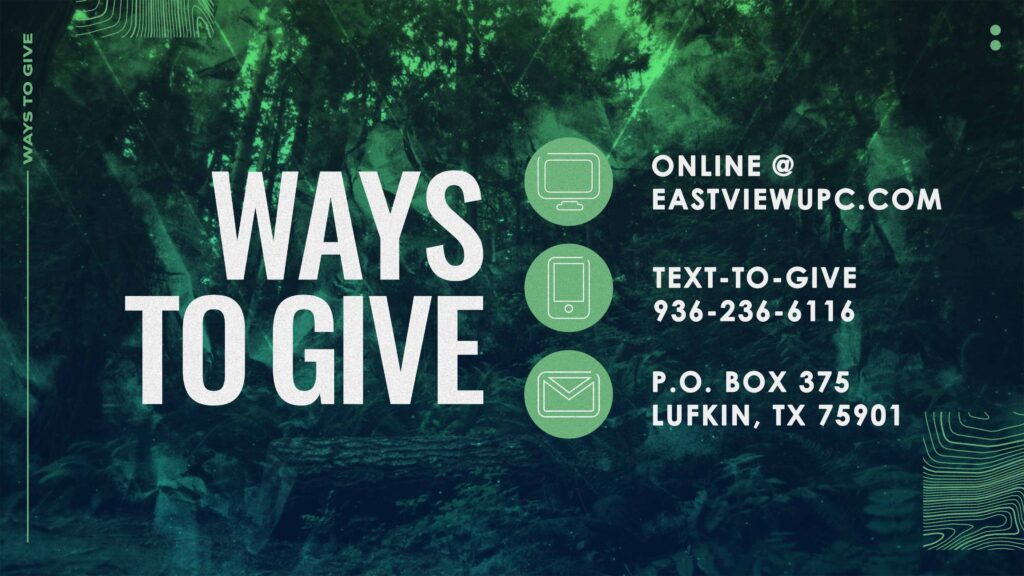 Thank you for your support!
Because of your financial support and generosity, seeds have been planted that enable Eastview to grow in our community and provide a church home for you and others. Thank you for giving to God's work.
There are several ways to donate to Eastview UPC:
1. We offer safe and secure Text to Give.
2. We offer safe and secure online giving.
3. You can mail your donation to:
4. You can also drop your contributions off at the church office.
Office hours are Tuesday – Friday, 9:30 AM to 3 PM.
5. We offer attendees an opportunity to give during each service. You can also give via the Kiosk in the foyer.