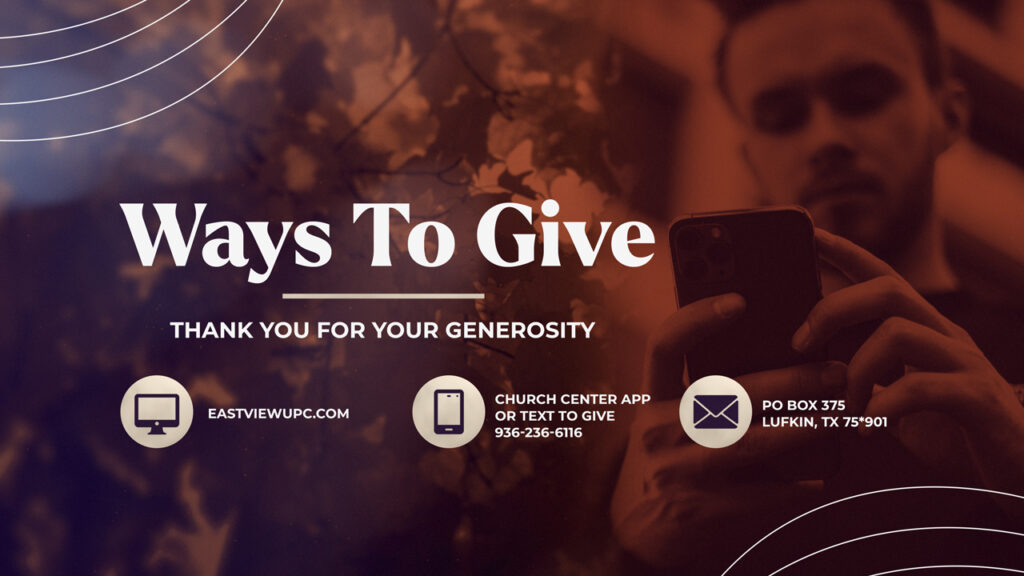 Thank you for your support!
Because of your financial support and generosity, seeds have been planted that enable Eastview to grow in our community and provide a church home for you and others. Thank you for giving to God's work.
There are several ways to donate to Eastview UPC:
1. We offer safe and secure Text to Give.
2. We offer safe and secure online giving. thru our website or Church Center app.
3. You can mail your donation to:
4. You can also drop your contributions off at the church office.
Office hours are Tuesday – Friday, 9:30 AM to 3 PM.
5. We offer attendees an opportunity to give during each service. You can also give via the Kiosk in the foyer.
6.
We also encourage our attenders to get the Church Center app,. Simply selct Eastview UPC as your home church and you have easy access to giving, the church calendar, event signups, our church directory , and more… all from one app!