WELCOME!
On this site you will find information concerning Eastview Church. We hope you find your time spent here a blessing. Our church is a warm and loving group of people, and we want you to feel comfortable and at liberty to call on us for anything you need. Feel free to browse through the various areas of our website and learn about our fellowship. When you visit our church, you will find:
A caring congregation that will gladly welcome you
Preaching/teaching that is centered on the Word of God
Ministries to meet the spiritual & social needs of every age
A corporate outlet for truth-filled and moving praise and worship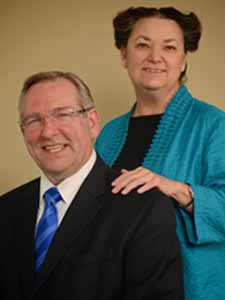 In His Care,
Pastor David Hunt
Our Mission & Vision
The mission of Eastview is to have a pure love for God, a genuine love for each other, and a sacrificial love for the lost. The vision of our church is to glorify our God and Savior, Jesus Christ, to make true disciples throughout all the nations by means of missionary activity and support, to minister the ordinances, to edify believers, and to do all that is sovereignly possible and biblically permissible to magnify the name of Jesus.
Eastview
is a friendly place, and we are growing!

There are many events and opportunities for worship and fellowship. Our greeting team is available to help direct you around the campus and answer questions. Come check us out! You'll be glad you did.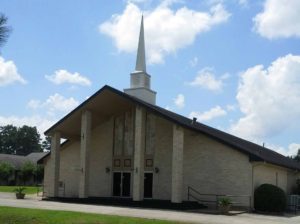 Weekly Schedule
SUNDAY MORNING at 10:00 AM
Spectacular Sunday School – Children's Center
Family Life Worship Service – Worship Center
Youth & adult classes are dismissed from the Worship Center after praise & worship.
SUNDAY EVENING:
Prayer – Worship Center – 5:30 PM
Power for Living – Worship Center – 6:00 PM
All ages meet in the main sanctuary
TUESDAY:
Ladies' Prayer Meeting – Worship Center – 10:00 AM
WEDNESDAY at 7:00 PM
Purpose for Life Bible Study – Worship Center
Day Three Youth Ministry – Family Life Center
College & Career – Connect Center
Lifeline Discipleship Class – Connect Center
Young Marrieds' Class – Connect Center
W.O.W. Kidz Church – Children's Center
Nursery and Toddler Classes are provided on Sundays & Wednesdays for children ages 6 weeks to 3 years old. An usher or hostess will be happy to assist you in locating the classes.
Thank you for your support!
Because of your financial support and generosity, seeds have been planted that enable Eastview to grow in our community, and provide a church home for you and others. Thank you for answering the call to contribute to God's work.
There are several ways to donate to Eastview UPC:
1. We offer an opportunity to give in worship during every service.
2. A Kiosk is available in the foyer that will allow you to swipe your card.
3. We offer safe and secure online giving.
4. We offer safe and secure Text to Give.
5. You can mail your donation to:
Contact Us
Physical Address:
1407 N Medford Dr.
Lufkin, TX 75904
Mailing Address:
PO Box 375
Lufkin, TX 75902
Church Office: 936-632-3525
Church Fax: 936-632-3528
Email: contact@eastviewupc.com
Office Hours
Monday – Friday
10:00 AM – 3:00 PM