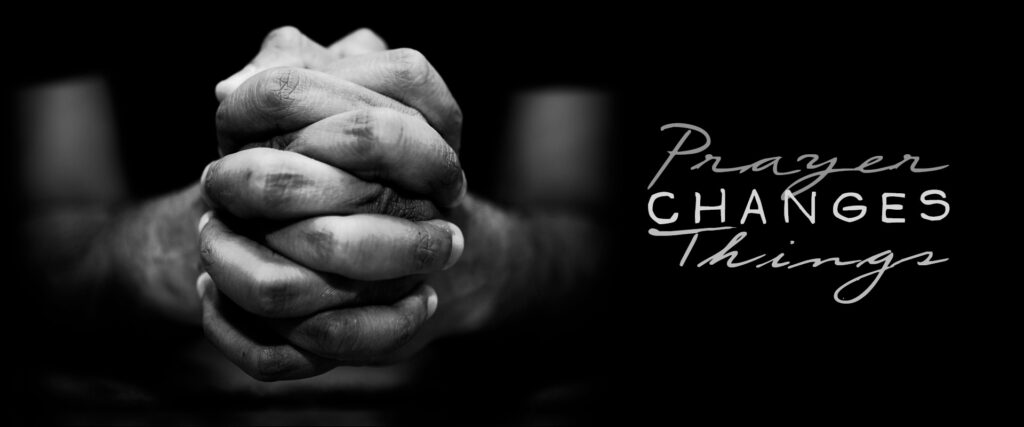 All of our members and friends are encouraged to pray..
Our goal is simply to pray more and to lift up the needs of our local church body and community. Submit your prayer request via the button above.
* * * * *
**Held in the sanctuary**
Men's Prayer – Tuesdays 7-8 AM
Ladies Prayer – Tuesdays 10-11 AM
Pre-Service Prayer – 30 miniutes before services
* * * * *
Family Prayer
is
held on the 2nd Monday of each month.
Prayer & Fast Week
is held on the second week of each month.
Some months these date change due o holidays or special events.