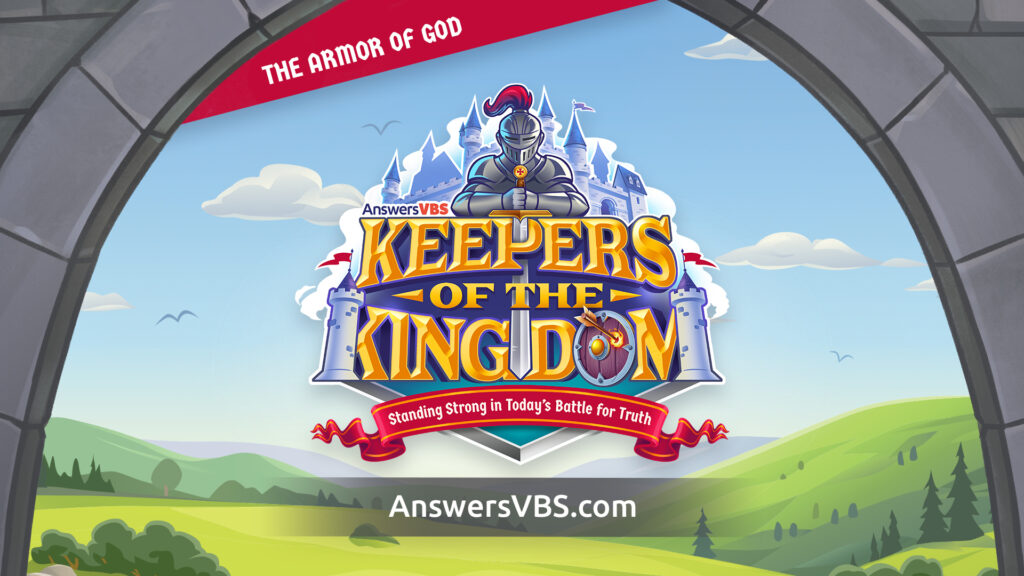 Keepers of the Kingdom VBS was held on July 11-14, 2023
Over 100 kids and 80+ volunteers had a magnificent time at VBS this year. We can't wait till next summer when we get to do it again!
Take a look at VBS Memories video for a sneak peak at the great time enjoyed by all.
About Keepers of the Kingdom VBS:
Grab your armor and your trusty steed and get ready for a merry time
as we travel back to the time of castles and dragons!
Kings, queens, knights, lords, ladies, and jesters—all are welcome to attend! At VBS,
we'll fill your tummy with fine victuals as you learn how to put on the armor of God!
Keepers of the Kingdom will be an adventure filled with excitement, so register your child today!
Attention Parents:
Tuesday-Thursday will be packed with activities for your kiddos to enjoy. On Friday Night we do things a little differntly.
Moms, Dads, and family are invited to stay for an evening full of food, fun & games for the whole family as we wrap up an incredible week of Keepers of the Kingdom VBS.
Registration for VBS is free.
Please take a few moments and register your child/children to help us ensure a speedy check-in/check-out process.